World Cancer Day: Ask the experts at the MDC
Every year, some 510,000 people in Germany are diagnosed with cancer – and there are over four million people in the country today living with a cancer diagnosis. On the occasion of World Cancer Day on February 4, the Max Delbrück Center for Molecular Medicine (MDC) is giving media representatives an opportunity to hear from experts on the current state of cancer research.
Not all cancers are the same. Not even all cells within a tumor are the same. Instead, they undergo a rapid evolution, with cancer stem cells metastasizing and cancer cells tricking the body's immune system. Rather than categorizing cancers by organ, the molecular signature of tumor cells has come to play an increasingly important role in cancer treatment.
What are the trends in basic cancer research? What is likely to undergo clinical trials soon? How can existing cancer therapies be improved and what is just hype? Experts at the Max Delbrück Center for Molecular Medicine in the Helmholtz Association can answer these and other questions. The scientists listed below are available for media inquiries.
Experts
Professor Walter Birchmeier
Dr. Gaetano Gargiulo
Dr. Anton Henssen, ECRC (MDC und Charité – Universitätsmedizin Berlin)
Professorin Uta Höpken
Dr. Armin Rehm
Professor Claus Scheidereit


Professor Clemens Schmitt, MDC und Charité – Universitätsmedizin Berlin
Dr. Roland Schwarz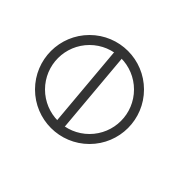 Professor Wolfgang Uckert

Further information
Contact
Jana Schlütter
Editor, Communications Department
Max-Delbrück-Centrum für Molekulare Medizin in der Helmholtz-Gemeinschaft (MDC)
+49-30-9406-2121
jana.schluetter@mdc-berlin.de oder presse@mdc-berlin.de
The Max Delbrück Center for Molecular Medicine (MDC)
The Max Delbrück Center for Molecular Medicine in the Helmholtz Association (MDC) was founded in Berlin in 1992. It is named for the German-American physicist Max Delbrück, who was awarded the 1969 Nobel Prize in Physiology and Medicine. The MDC's mission is to study molecular mechanisms in order to understand the origins of disease and thus be able to diagnose, prevent, and fight it better and more effectively. In these efforts the MDC cooperates with Charité – Universitätsmedizin Berlin and the Berlin Institute of Health (BIH) as well as with national partners such as the German Center for Cardiovascular Research (DZHK) and numerous international research institutions. More than 1,600 staff and guests from nearly 60 countries work at the MDC, just under 1,300 of them in scientific research. The MDC is funded by the German Federal Ministry of Education and Research (90 percent) and the State of Berlin (10 percent), and is a member of the Helmholtz Association of German Research Centers.
www.mdc-berlin.de